"We have worked exclusively with Sayler Design Works since 1990 when Tarane created our logo which has stood the "test of time". Since then we have worked with her on all things printed and electronic! Over the years that has included stationery and marketing pieces such as post cards, print ads, holiday cards, and brochures, as well as electronic pieces and our website—our branding. We consistently receive compliments on our graphics. Tarane is incredibly creative, and knowledgeable about products and processes and how that affects the cost. We highly recommend her."
{ Elizabeth Suzuki, Sutton Suzuki Architects }
Each year this architectural firm sends out a digital emailer bringing the spotlight to fabulous non profits in the Bay Area community. I did manage to take these staff portraits on location without disrupting the work day too much!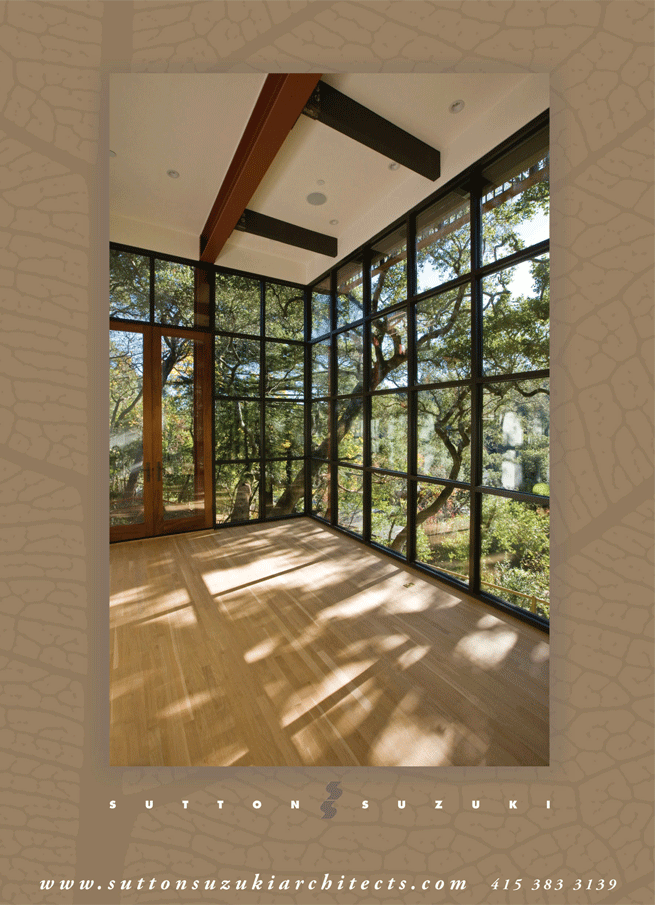 This series of four print ads was designed to do double duty—translating beautifully into a supporting postcards series that adverstising the firms 20th year.
Another series of print ads featuring amazing renderings of architectural concepts—headlines supporting the visual impressions. Yes, I'll do a little creative writing too!
This digital media design concept was based on photographing [ yes, I did shoot those images] the staff and visually connecting each to their particular non profit.
This [my] original artwork for this casual holiday card design was actually executed by hand, not digitally, with paint on paper!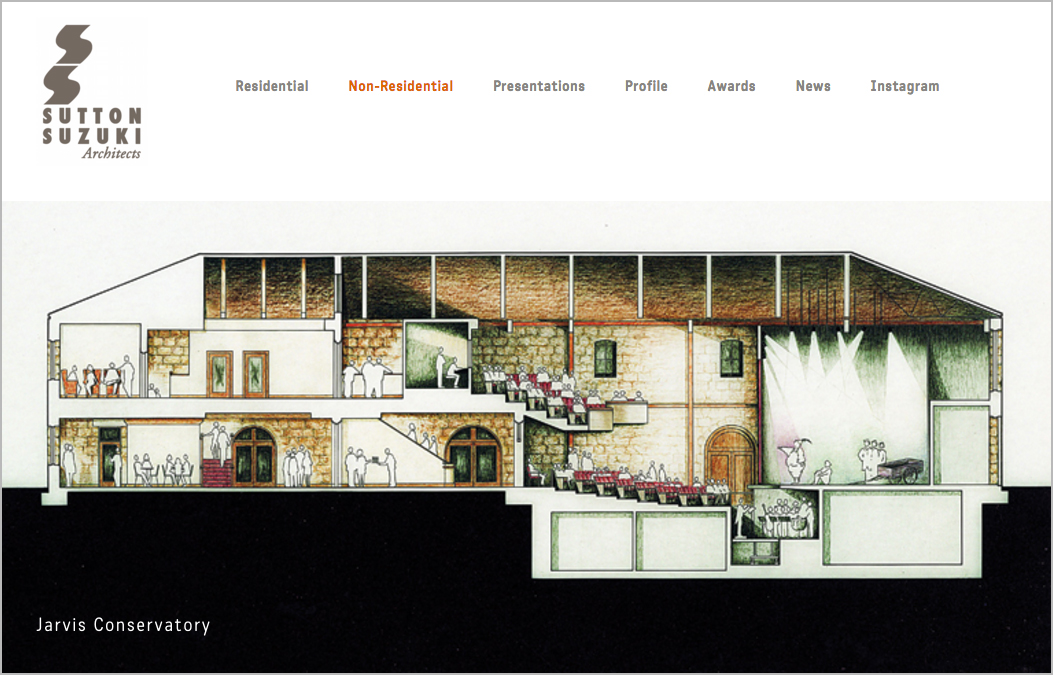 This website features 28 years worth of outstanding architecture.